Interested in becoming a stockist?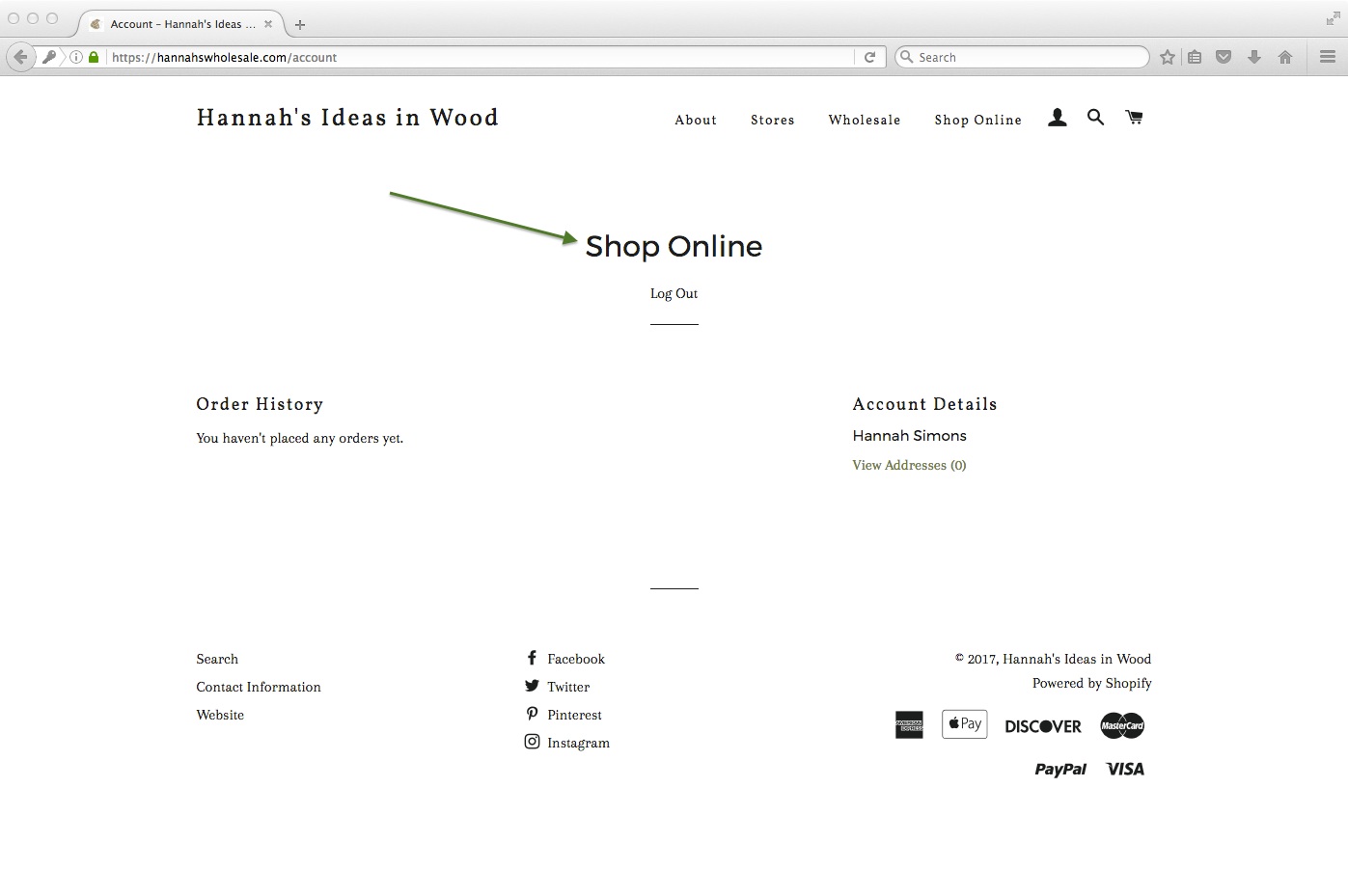 **I must approve your account and tag it as a wholesale account before you will be able to order**
If you have created an account on the wholesale website, and you click "Shop Online" (step 4 above), you will then see one of the two following images: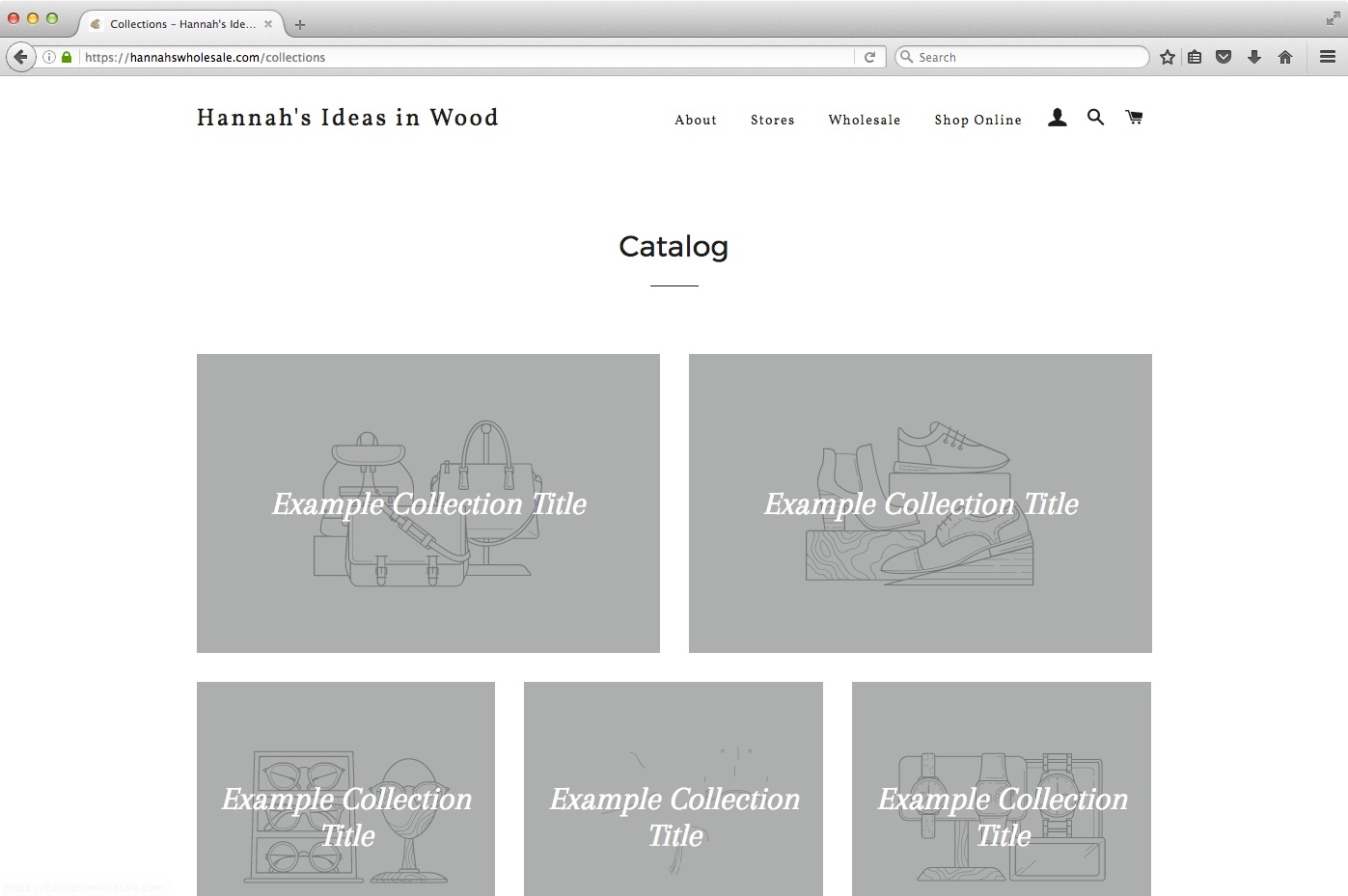 If you see this page it means I have not tagged your account as a wholesale account yet. Send me an email and let me know!
If you see this page, you're all set to order online!